Puye Cliff Dwellings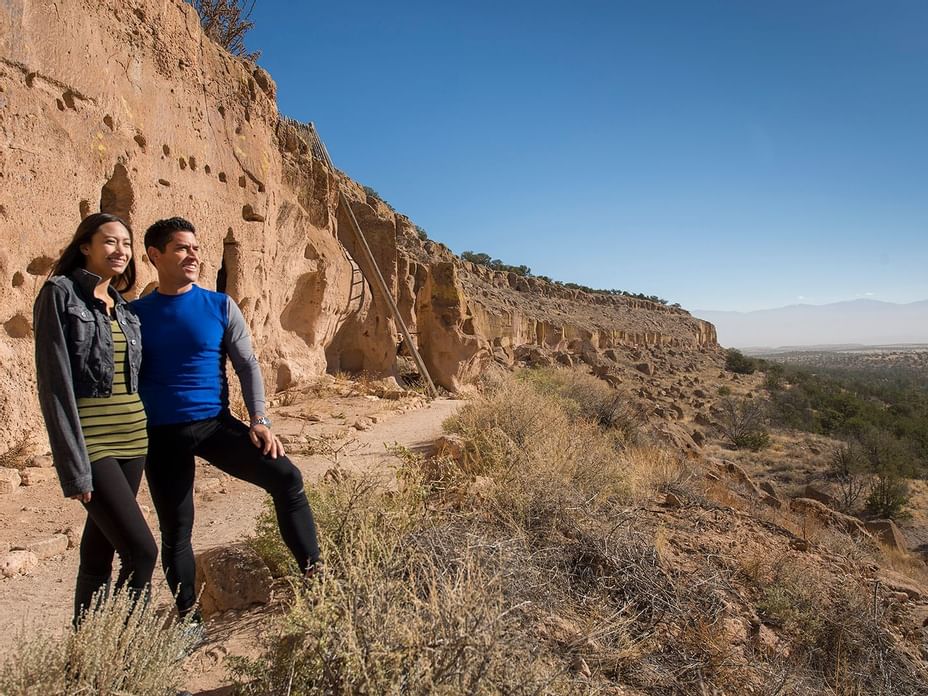 Visit a place that exists somewhere between earth and sky. Once the ancestral home of the Santa Clara Pueblo and now a national Historic Landmark, Puye Cliffs features cliff dwellings, early Pueblo architecture, the 1800's Harvey House and an awe-inspiring panorama of northern New Mexico.
If you'd like to have breakfast or a light lunch on your way to the site, stop in at the Puye Cliffs Welcome Center (Highway 30 and Puye Cliffs Road). You can also top off the tank, buy a paper, grab a snack and purchase Santa Clara Pueblo souvenirs.
Operating Hours:
Thursday – Monday • 9:00 am – 5:00 pm
(Closed Tuesday & Wednesday due to Regular Grounds Upkeep)
Los Alamos, NM 87544, USA 87544 Los Alamos United States
Monday09:00 - 17:00
TuesdayClosed
WednesdayClosed
Thursday09:00 - 17:00
Friday09:00 - 17:00
Saturday09:00 - 17:00
Sunday09:00 - 17:00